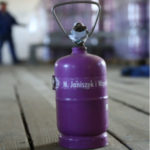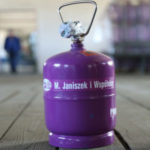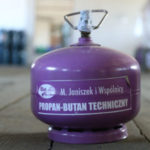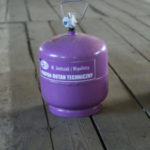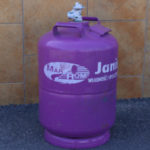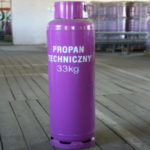 Since the beginning of the company's activity, we have been selling propane and propane gas – butane in cylinders for individual customers as well as enterprises and institutions.
This is achieved by the production base in the form of a gas bottling plant and a fleet of vans handling the transport of gas to customers.
We have a proven base of nearly one and a half thousand individual customers, both in the form of gas cylinder exchange points in villages and cities of the south-eastern Polish provinces. These are both recipients of gas in cylinders for economic purposes in homes and for heating purposes in household gas installations.
A large group of gas recipients in cylinders are enterprises for which we supply gas in cylinders for our own production purposes – powering forklifts, but also for specialized enterprises providing outsourcing services consisting in securing internal transport and storage of products and goods. A significant group of customers is also a group of companies mainly from the construction industry for which we supply gas cylinders for use in heaters and other devices for which propane or propane gas – butane is used.
A large group of customers are also petrol stations selling gas cylinders
We have the necessary amount of our own gas cylinders with all capacities on the market – 33 kg, 11 kg, 5, 3, 2, 1 and 1/2 kg. According to the customer's needs, we are able to secure for his needs and lease the necessary number of gas cylinders.
We supply gas in cylinders both in the city of Radom and the surrounding area, Zwoleń and the surrounding area, but also to the entire area of south-eastern Polish.
We invite you to cooperate in the field of both orders for gas in cylinders and questions related to this sphere of activity using the form below or by phone with the person responsible for deliveries – Piotr Frączek – tel. 513 154 383.